A trilogy of female music videos from Misneach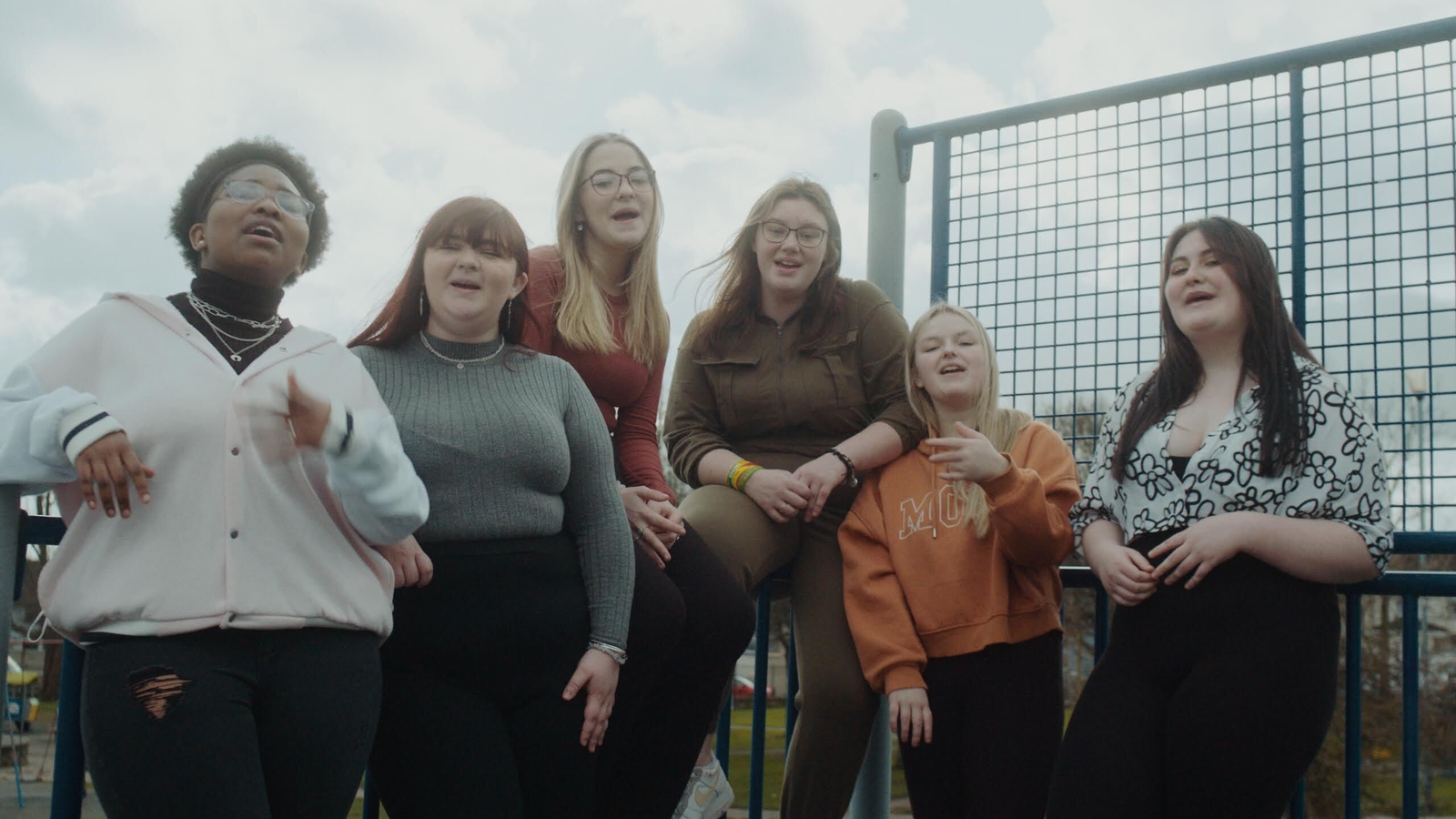 It's always a good time to celebrate the women in our lives who have made us who we are and who we are.
This is exactly what inspired a trilogy of songs and videos from Misneach. They are a group of teenagers from Cork who work with Garry McCarthy and the team at The Kabin Studio to empower young women in the area through music.
Shine Through is the third and final song in the series. It's about empowerment, being yourself and not letting others dictate your life for you. You can watch the video above.
The first video for the song No Worries (watch it below) was directed by Rosie Barrett who also directed the video for Gemma Dunleavy's Up Da Flats.
The group says: "For us, to be proud of our femininity. Our goal is to encourage people to be themselves and educate the community about the many challenges we face.
According to one of the young artists involved, Cara Cullen, it is "dedicated to the nurturing female figures of our childhood".
She says: "Our Misneach (Irish word meaning courage) project is about female empowerment with the aim of encouraging young women to be themselves and educating the community about the many challenges we face.
"We are a group of six teenage singer-songwriters from Cork aged 14-17. We have been writing our own songs through music projects for young people over the past few years. Cara and Sophie first composed a song together during a workshop at Kabin Studio in 2018 and over the years the other members, Chloé, Charmaine, Rosaleen and Róisín, have been involved in various youth rap and songwriting projects.
"The Misneach project was carried out at Kabin Studio, a creative venue for young people in Knocknaheeny, Cork City. The Kabin encourages self-confidence, creativity and musical passions, providing young people with a safe space to s 'express through music and art and make friends.'
"Pressure is a song about how some women feel pressured to look a certain way with the constant need to meet unrealistic beauty standards shown in the media.
The song is to show women that there is no "perfect look" and that every woman is beautiful in her own way."
The project is supported by the St Patrick's Festival x TikTok Creative Fund.
Additional support from Foróige Link Point, Cork ETB, Music Generation Cork City, It's OK Cork, Cork City Council, Léargas / European Solidarity Project & GMCBeats Workshops.
Credits
Video
Directed by Rosie Barrett
Filmed by Albert Hooi
Edited by Ronan Fox
Video assistance by Seán Downey
Choreography by Andrea Williams
Performed by Sophie McCarthy, Cara Cullen, Chloe Murphy, Charmaine Ngwenya, Rosaleen Brady & Róisín Cullinane
Music
Produced by Garry McCarthy
Additional voices by Caoimhe Barry & Clare Sands
Violin by Clare Sands
Written by Sophie McCarthy, Cara Cullen, Chloe Murphy, Charmaine Ngwenya, Rosaleen Brady, Róisín Cullinane, Garry McCarthy, Clare Sands, Caoimhe Barry, Raphael Olympio, Katelyn O'Sullivan and Ava Collins