Basadi in Music Awards extends deadline for nominations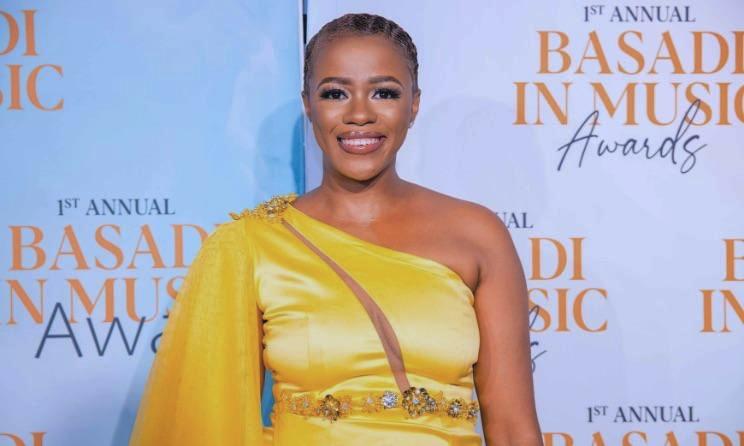 The awards, which were founded by entertainment entrepreneur and public relations professional Hloni Modise, aim to honor and celebrate women in the music industry, including singers, rappers, performers, songwriters and producers, among others.
Nominated musicians must have released new music between April 1, 2021 and April 30, 2022. The shortlisted nominees in the 23 categories will be announced in June, after which the public can vote for their favorites to win. Nomination voting lines will close the May 19 at midnight CAT.
"We have received thousands of nominations so far, which is extremely exciting, especially since this is the first Basadi in Music Awards," said Basadi In Music Awards Founder and CEO, Hloni Modise. . "Given the caliber of nominations, this will undoubtedly be a celebration of women in music who have passed through glass ceilings and inspired thousands. We want to provide the best platform to recognize these women and we call on the public to help us do so by naming their favorite women in music.
Tiyani Maluleke, Chief Marketing Officer of SAMPRA, said, "We are delighted that nominations for the Basadi in Music Awards are open to the public to nominate their favorite female artists who are taking their place in the music industry. Female representation in the music industry matters and we commend BIMAs for creating a platform to recognize creative women and their musical talents.
To submit an application, the public can send an SMS with the name of the category and the name of the artist to 49960. For example Amapiano Brenda.
Before submitting an application, read the rules carefully here. For more information and questions, visit the official site or contact the BIMA at info@basadiinmusicawards.co.za.
Below is the full list of categories:
Artist of the Year (ARTIST)
Rap/Hip-Hop Artist of the Year (RAP)
Gospel Artist of the Year (GOSPEL)
Kwaito Artist of the Year (KWAITO)
Amapiano Artist of the Year (AMAPIANO)
Best Dance Artist of the Year (DANCE)
Afro-Pop Artist of the Year (AFROPOP)
Jazz Artist of the Year (JAZZ)
Newcomer of the Year (NEWCOMER)
Best Entertainment Radio Presenter (ENTERT)
Female DJ of the Year (DJ)
Best Pop Artist of the Year (POP)
Contemporary Artist of the Year (KONTEMP)
Music Television Presenter of the Year (SHOW)
Entertainment Journalist of the Year (JOURNO)
Social Media Influencer of the Year (SOCIAL)
Music Video Director of the Year (VIDEO)
Songwriter of the Year (SONGWRITER)
Stylist of the Year (STYLIST)
Best Entertainment Radio Producer (PRODUCER)