Diana Chapman nominated in six categories at the Linden Music Awards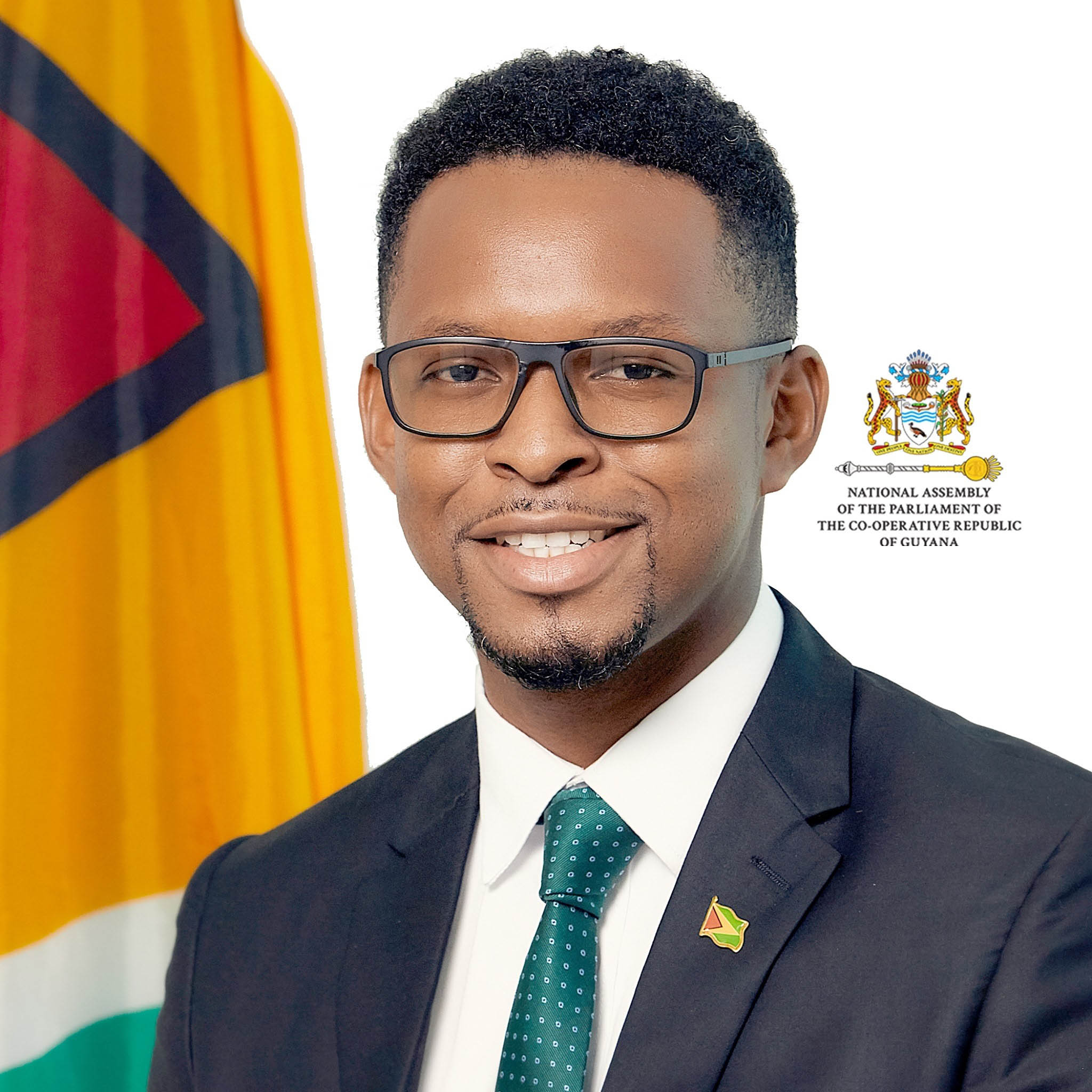 Diana Chapman has been nominated in six categories for this year's Linden Music Awards, organized by the Region Ten Tourism Committee, and scheduled for next Saturday at the Shanghai residence, Linden. The event will see a number of talented Lindeners recognized for their various contributions to the music industry.
There are 25 categories and the nominees are:
Best Female Gospel Artist – Deanna Desouza with "Great Are You Lord"
Best Male Gospel Artist – Clement, Double G and Roddrick Allicock
Musician of the Year – Anfernee Duke
Reggae Artist of the Year – Best and Rawlo
Calypsonian of the Year – Diana Chapman and Ego
Songwriter of the Year – GT Youths and Roddrick Allicock
Female DJ of the Year – Aaliyah 'Selector Brutal' Dey
Best Cover Remix – Milcah Garraway
Linden Music Ambassador Award 2021 — Gucci Boss, Gt Youths, Mafi, Diana Chapman, Brandon Harding and Director Dex
Best New Dancehall Song of the Year – One Dann, Dann Boss, Malo Dan, Tev Audio, FFN Mario and Young Clay
Contemporary Artist of the Year – Diana Chapman, Lashawn, King Drac, Ominelle Joseph Hawker and Trevon Vibes
Denis Parkinson Lifetime Achievement Award — Tiny Dougan
Dance Choreography of the Year — Epic Dynamic Dance Group
Children's Band Award – Linden Drum Corps
Radio DJ of the Year) – Fearless, Boom Bread, Vibes King, Andrew and Quelly Ranks
Dancehall DJ of the Year – Quelly Ranks, Bad Boyz, Boom Bread and Vibes King
Music Video Director of the Year – Director Dex and Lashawn Banz
Collaboration of the Year – Azariel X Davy Marley for "Plug Out", Mr. Gennesiz X Calvin Burnett for "Can't Get Me Down", King Drac X Milcah Garraway, GT Youths X OG Marley and Banz for "SAD" Ft .DDZ x Slick Kid Malik
R&B and HipHop Song of the Year – Diana Chapman, Lashawn Banz, YNR Rees X YNR Ajura and 9TK for "Lost n Found"
Music Producer of the Year—Dr J Lyrics (Code R3d Records), Timon Fraser (Fraser Records), Original Lyrics Studio, Lashawn Banz and King Drac
Music Video of the Year – "Mike Tyson" by Davy Marley, "Cold World" by OneDan, "Dawg Life" by Daan Chorus, "No" by TevAudio, FFN Mario, Juice, "Send Dem Out" by Sickboss, " Roll Out" from Gucci Boss and Mafi's "Speak Fluently"
Soca Song of the Year – "Stage" by Diana Chapman and "We Belong" by Brandon Harding
Audience Award – Mafi, Davy Marley, One Dann, Dann Chorus, GT Youths and Diana Chapman
Dancehall Artist of the Year – Mafi, Davy Marley, One Dann and GT Youths
Social Media Influencer Award – Baby Skello and Ego.
In cases where only one person has been nominated, that person automatically wins the prize.
Some of the nominees live abroad, but will be present for the awards ceremony. All nominees are Lindeners. The winners will be selected by a small, anonymous committee made up of Lindeners with a background in music.
Despite the pandemic, the Music Awards first took place in a physical setting last November and will once again be held in a physical setting adhering to all COVID guidelines. Those present must prove that they are fully vaccinated or present a negative PCR or antigen test.
Initially, the event was to coincide with Regional Tourism Month (November), according to Area 10 Committee Chair Devin Sears (MP), one of the coordinators. However, due to unavailability of the venue, it was pushed back to December 4.
"With recognition comes encouragement, so while we recognize these artists, there are hundreds of them in Linden and Area 10 who are not yet on display, but this (award) will serve as great motivation for them. "said Sears. "But, this year compared to last year, we have a lot of upcoming artists that we are working with. During these two weeks, all the artists who have been nominated are interviewed on the radio station, their material is rotated so that they get the publicity they so badly need right now.
He hopes that the Linden Music Awards, although there will always be Linden Music Awards, will encourage Guyana's largest music body to organize national music awards.
As an MP, Sears said, he hopes to have a bigger impact on behalf of local artists to see copyright law modernized so artists can start benefiting from royalties. He said he would use his seat in parliament to make a difference as it is not about politics for him but about development.
Sears said that since the last Music Awards, the nominating committee has paid close attention to who has delivered in the music industry. However, he noted that the committee struggled to find some of the artists' content because they are not available on social media. He added that artists are encouraged to share their music on social media because that's how the world is now.
During this time, the nominating committee is not responsible for choosing the People's Choice Award winner; it will depend on the audience. He postulated that this award will most likely go to the artist who managed to keep fans engaged even on social media.
"I've been in the music business for years, since 2011 when I moved back to Linden," Sears said. "I had a company called Devin Entertainment who is one of the sponsors of this show. We worked with a lot of artists. One of the things we always complained about is that the artist is not not recognized. So instead of waiting for the authorities or other people to recognize us, let's recognize ourselves. And, I think that's what the music industry needs, that kind of unity… Unlike in Jamaica and Trinidad, Guyana, you go there, sing a song, people like it, play it, but the only time you get paid is really when you have a performance on stage… Now there is hardly any stage to perform on, no major events are happening except for virtual shows Just like in the education system you have a learning loss because the kids are not going not in school or not getting the attention we need, we may have a serious gap in entertainment if we don't maintain it and don't give them the encouragement they need and which pushes them to produce more, to do better, to improve their profession. Because when the pandemic is over, we want to soar.
Noting Chapman's six nominations, Sears said it was a testament to his dedication and hard work.
The Linden Music Awards are a red carpet event and all attendees must dress in black. It starts at 4 p.m. with a cocktail leading up to the awards ceremony at 7 p.m.
As the event is organized to take into account social distancing, the number of places available is limited, which will be reserved for nominees and special guests. As such, the event will be hosted live on 105.1 Boom FM, NCN and the Area Ten Tourism Committee Facebook page.
Those interested in voting for the People's Choice Award can do so by clicking on this link: https://docs.google.com/forms/d/e/1FAIpQLSdLzGYe5Inv82k3he_Iuxq1w3c3fDpFIxojWFleqc1vaXPwzg/viewform?usp=sf_link.