MUSIC VIDEOS: Kentucky man uses hip-hop and freebies to encourage reading | News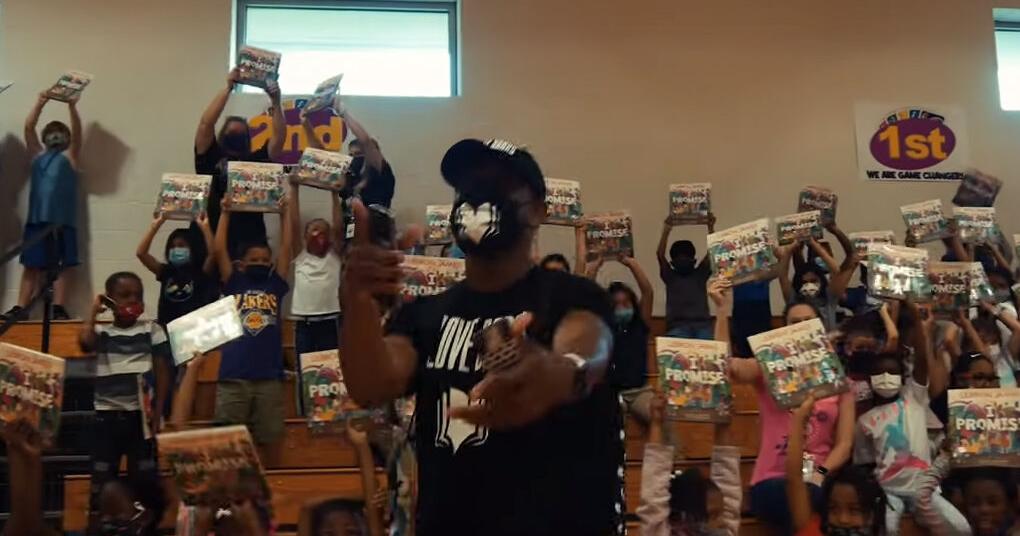 LOUISVILLE, Ky. (WDRB) — For Jonathan Beatty, books are the foundation of life.
"Books have allowed me to live a life I never thought possible," Beatty said, in an interview with LEX 18.
Growing up in Hazard, Kentucky, he used books to imagine the future he wanted for himself.
"Dreaming of living in California, traveling to Europe, going on an island vacation — these are things I didn't know were possible until I started seeing them in books," Beatty said.
After a career in corporate finance that took him across the country, he is getting back to basics. Beatty leads the battle against illiteracy pound by pound.
"Illiteracy is at the root of many of our societal problems," Beatty said.
His approach is twofold. First, he inspires through music.
To see his music video, "I Love Books", Click here.
To see his music video, "Books For Free", Click here.
"I believe if we want kids to read, we have to inspire them," he said.
Beatty shot a music video at William Wells Brown Elementary School in Lexington. Each child received a free book in what they said was a milestone day for themselves and the young scholars.
"You would have thought we gave them a million dollars the way they kept the books," Principal Ebony Hutchinson said. "They treasured them. A lot of kids say they read the book every night."
"It was a dream," Beatty added. "Literally a dream come true. I dreamed of this day in my head and what it would be like."
In April, he launched his social impact brand I Love Books. He sells clothing and merchandise to promote reading. Half of every dollar is used to put books in the hands of children. So far, he has distributed nearly 1,000 books.
"Coming from the business, I was trained to be a problem solver, and you start by recognizing the problem, then you build a plan," Beatty said.
Beatty believes fighting illiteracy will help bring about even greater change, solving problems like crime, poverty and homelessness. He doesn't plan to slow down until every child in the country has their own library at home.
"Books are the key to freedom and a productive life as a human being," he said. "I believe everyone deserves books, and I believe reading is a birthright."
To learn more about Beatty's organization, Click here.
Copyright 2021 by WDRB Media. All rights reserved.