Sadiq Abdulai Bans King Promise Clips from 3 Music TV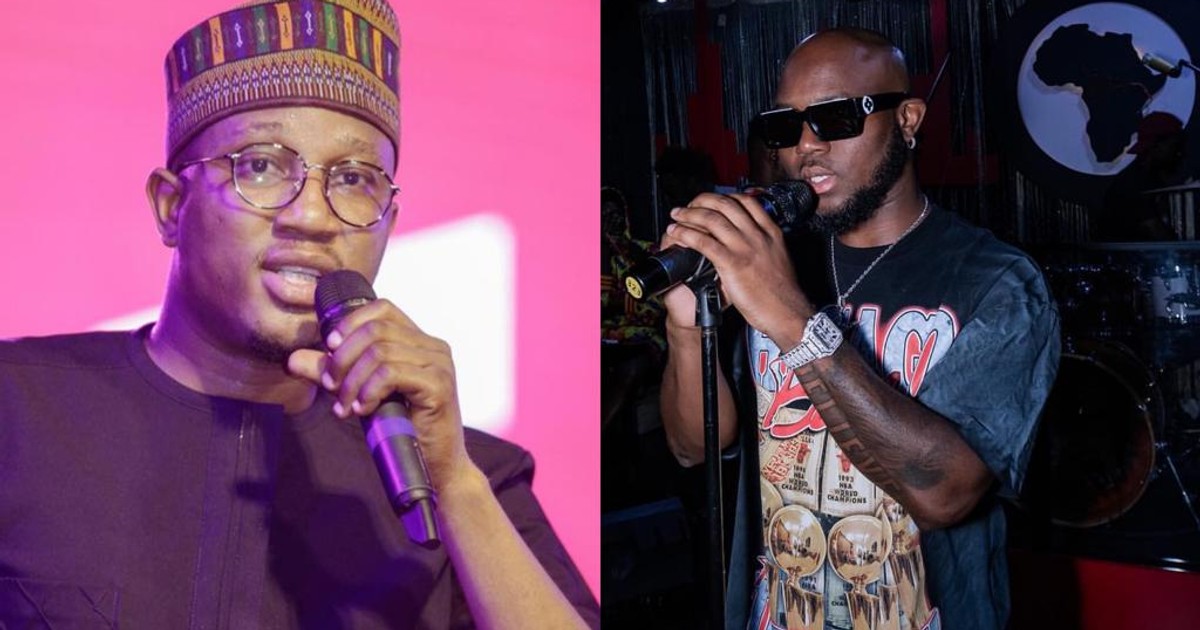 He explains, however, thatI messaged him and Killbeats via Ike Otoo Arhin and Erasmus. The day he tweets some of the nonsense he tweets about non-support and blah blah. That day, I will go from radio to radio, from tweet to tweet, from TV to TV to indicate why he does not even have the moral right to talk about it".
According to Sadiq, King Promise"is the only person who continues to be empowered but does not empower anyone in return. For starters, my di3 channel has all of its videos disabled. There's nothing I'm involved in, either directly or remotely, that will involve him. Maybe the awards council can choose to have it. It's their power but personally I'm out of any King Promise program".
In a Facebook comment seen by pulse.com.gh, he continued that "Ike and Erasmus can all testify to what they have done to me in the past and recently. I dey my corner these days".
A few days ago, Sadiq organized the Wildland Festival, a 3-day outdoor music festival held in Shai Forest Reserve with tents where patrons could stay throughout the period.
Days after the event, Shatta Wale's rant on Nigerians' lack of support for Ghanaian music sparked a response from Sadiq, who blamed the attitude of some Ghanaian artists as a contributing factor behind the industry's backwardness. .
He wrote "Facts. If you love playing 100% Ghanaian music and only charging for Ghanaian talent (a major didn't show up after being fully paid recently but please make sure we take refunds first I'll address it properly later) Many if not most Ghanaian talents will blame everyone but themselves and their lack of proper team structures, for their lack of progress or stunting.
If every appropriate person in the industry speaks up, devoid of emotional nationalism and highlights the often crude treatment, non-support (of course, for them supporting yours is only when you support them alone) and the abuse we get from some of them (things that King Promise and the team take for me ehn I doubt I can ever get over it) all their market protection talks will just be selfish interests and nothing about enabling industry.
Until they all start valuing everyone else on the chain, all these rants of emotional nationalism without real, genuine intentions and strategies to empower the industry will be for naught. They know the truth and they know what gimmicks are. Happy New Year guys, I hope we are all striving to do better, value everyone in the value chain and help each other. Here's how to grow taller and not worry about the awesome activities of your neighbors".