Viktrs monetizes music videos for artists – Roisin O'Hagan's "Sunset Valley"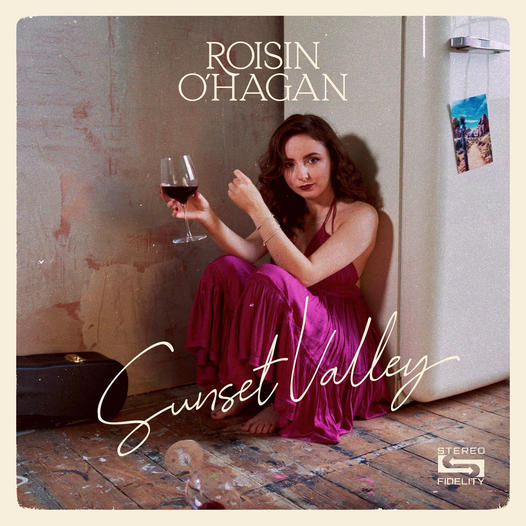 British tech company Viktrs is reinventing videos, allowing artists to monetize their music videos by giving viewers a more expansive visual experience.
Their technology unlocks the dormant value of video through discoverable, shoppable, and explorable integration, resolving audience curiosity seamlessly and instantly. The Viktrs interface contains four tabs for audience exploration: Products, People, Gigs & Music, and Inspirations, providing audiences with a wealth of video content to interact and engage with.
First, audiences can effortlessly discover and purchase any products, services or locations the artist has tagged in the video, from sneakers to hotels. Through brand relationships and affiliate networks, artists can generate a new revenue stream. Audiences can also discover and connect with the people involved in the creation of the video, with a direct link to their favorite social media platform, showcasing the wider community that helped bring the vision of the video to life. music video and to give credit where credit is due.'
Artists can also share the inspirations behind the video and song in the Inspirations tab, drawing attention to a charitable or social cause they want to support with their fans, delivering real and lasting impact away from the video itself. same. Viktrs also provides links to artist streaming profiles and tickets to upcoming shows, so audiences can easily purchase and continue supporting their favorite artists.
Viktrs' latest release is with American pop/rock singer-songwriter Roisin O'Hagan and his "Sunset Valley" video. Inspired by the catchy pop/rock sounds of Counting Crows and the romantic lyricism of Bruce Springsteen and Taylor Swift, the track exemplifies the nostalgic image of a love from the past that feels like unfinished business.
O'Hagan explains, "'Sunset Valley' and its characters are fictional, but they tell a story everyone can relate to; that first time you fall in love. Life goes on since your first heartbreak. People grow up, move away from their hometown, pursue their dreams and encounter new horizons. Yet, thinking back to the first time, it can still take you back to that time, that place, and all of its passion.
Striking with powerful, seductive American textures, an uplifting beat, and O'Hagan's luxe, nuanced twangy-lite vocals, "Sunset Valley," vaguely reminiscent of Taylor Swift, but with a more expressive vocal, the melody is a la both vibrant and captivating.
As the video plays, the Viktrs integration provides a panel on the right, showing where to buy the dress O'Hagan is wearing in the video, as well as the producer, musicians, and more.
Watch the Viktrs video.
Follow Viktrs instagram
Follow Roisin O'Hagan instagram | Twitter | Facebook | Spotify