4 NASCAR drivers who won championships and starred in music videos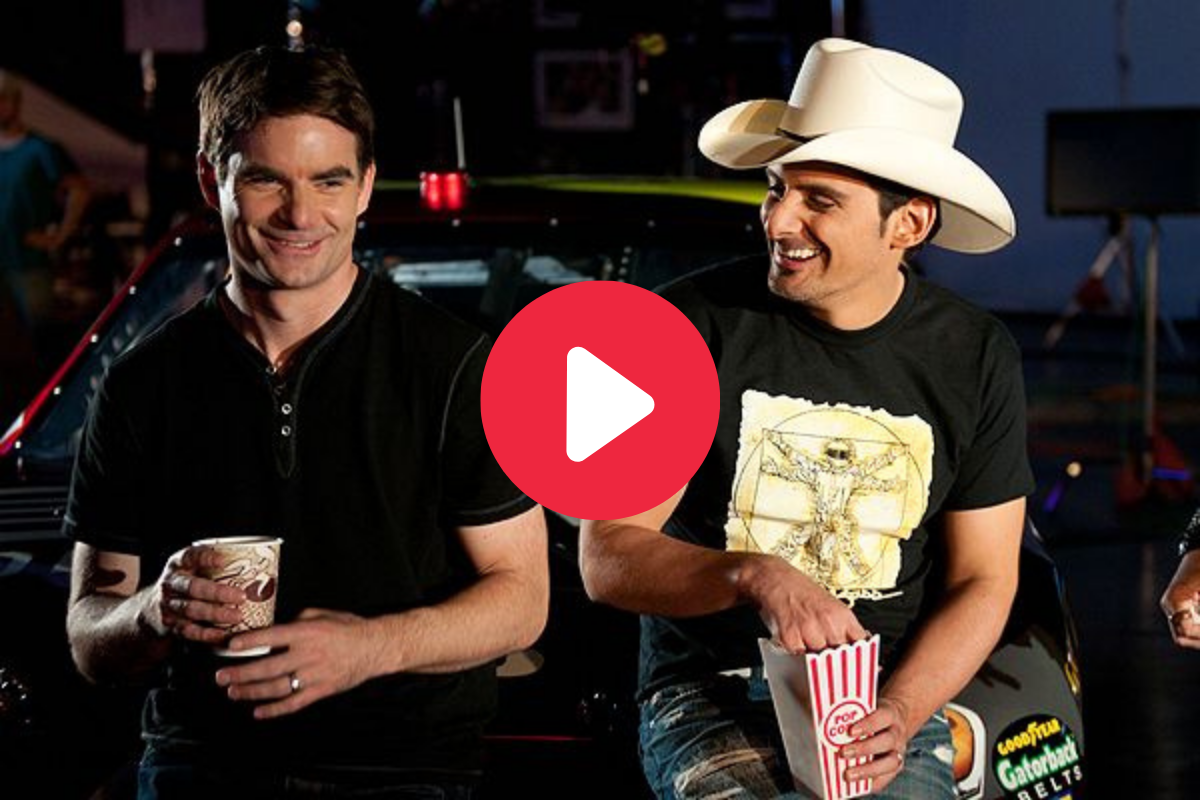 NASCAR's relationship with musicians, especially country stars, has been close for some time. A whole host of NASCAR drivers have been the inspirations behind songs, starred in music videos and even recorded music themselves. But, when you're in the music business, there's something especially appealing about being in the presence of a NASCAR champ.
It's not easy to win a NASCAR title. It takes the right driver, the right team and the right time to create this special title-winning formula. The vibe of a NASCAR champion is contagious, bringing with it a sense of achievement and a determined spirit. When an artist is making a music video, they'll probably want someone in the win field to be on set. This rubs off on the whole creative process. Additionally, the name recognition associated with the champion definitely provides a solid boost in numbers.
With that in mind, it shouldn't come as much of a surprise that these four iconic NASCAR drivers have "Cup Series champion" and "music video star" on their resumes.
4 NASCAR champions in music videos
Bill Elliot
Bill Elliott won the NASCAR Cup Series championship in 1988, and in 1996 he was featured in the music video for Alan Jackson's "Who's Cheatin' Who." Chase Elliott's father has shared the spotlight with several NASCAR legends, including Dale Shankwho won the title the year after Elliott in '89, and Rusty Wallace, the 1999 Cup Series champion.
It turns out that Elliott's foray into country music began nearly 10 years before his music video debut. In 1985, "Awesome Bill From Dawsonville" was one of 22 NASCAR drivers to provide lead vocals on an actual country album titled "World Series of Country Music proudly presents the Stock Car Racing Artists of the Year." Elliott's song "A Crazy Racin' Man" focused on his NASCAR career.
The album, which also featured Dale Earnhardt, Cale Yarborough and Bobby Allison, was a big flop, selling only 20,000 copies. Good thing Bill Elliott stuck with his day job.
Dale Earnhardt Sr.
Seven-time Cup Series champion Dale Earnhardt Sr. and 17-time CMA Award winner Brooks and Dunn were both fans of each other, as the song "Sunday Money" was a tribute to Dale, who responded to the musical tribute in give his name to his yacht. But, despite the mutual respect between the trio, it wasn't easy to convince Earnhardt to co-star in the "Honky Tonk Truth" music video.
The Intimidator wasn't intimidated by anything on the racetrack, but the music was a whole different ball game. The plan for the music video was to have him dress like Kix Brooks, strum the guitar, and lip-synch to the song. Dale was apprehensive about the whole idea, insisting he couldn't sing or act in any way.
Eventually, Brooks and Dunn told Dale about the gig, assuring him that they would cut any scenes he was unhappy with. Dale finally went along with the idea and, with a bit of liquid courage, showed up on set in high spirits. As you can see from the video, it went pretty well!
Jeff Gordon
Brad Paisley and Jeff Gordon have been friends for a long time, so it was probably easy enough for the three-time Grammy winner to convince the four-time Cup Series champion to star in the music video for his 2011 hit "Old Alabama." "
The star power of the members of the famous country band Alabama was more than enough to make this video a classic, but the NASCAR-based star power for the video, which was partially showcased at the Hendrick Motorsports complex in Charlotte, North Carolina, has took this video to another level. Darrell Waltrip, three-time Cup champion, legendary team owner Rick Hendrick, and Kelley Earnhardt Miller, sister of Dale Earnhardt Jr and co-owner of JR Motorsports, played alongside Gordon, who no doubt had a crazy fun filming the driving scenes.
Paisley and Gordon have actually collaborated on various projects and stunts over the years. Ahead of the 2010 CMA Awards, which Paisley co-hosted with Carrie Underwood, the country star convinced Gordon to dress like him and take the stage as if he were Paisley himself. The prank was a resounding success, as it is clear that Gordon and Paisley practically look like twins.
Tony Stuart
It was Tony Stewart versus Dale Earnhardt Jr. in the music video for 3 Doors Down's single "The Road I'm On."
Filmed in 2003, the video features three-time Cup champion Stewart and Dale Jr. in custom Chevy Tahoes before continuing to race on a local short track. Get paid to run? The gig was meant to be a no-brainer for Dale and Tony.
It turns out that Stewart, Earnhardt, and 3 Doors Down singer Brad Arnold struck up a real friendship while filming, which also led to a solid, albeit short-lived, relationship. business relationship.
At a Nationwide Series race in August 2003, Stewart drove a No. 8 Chevy sponsored by 3 Doors Down for Dale Jr.'s now defunct racing team, Chance 2 Motorsports. The car featured 3 Doors Down members on the hood and Arnold on the rear fenders.
Related videos