BE'O, IVE, IU and more make it harder to compete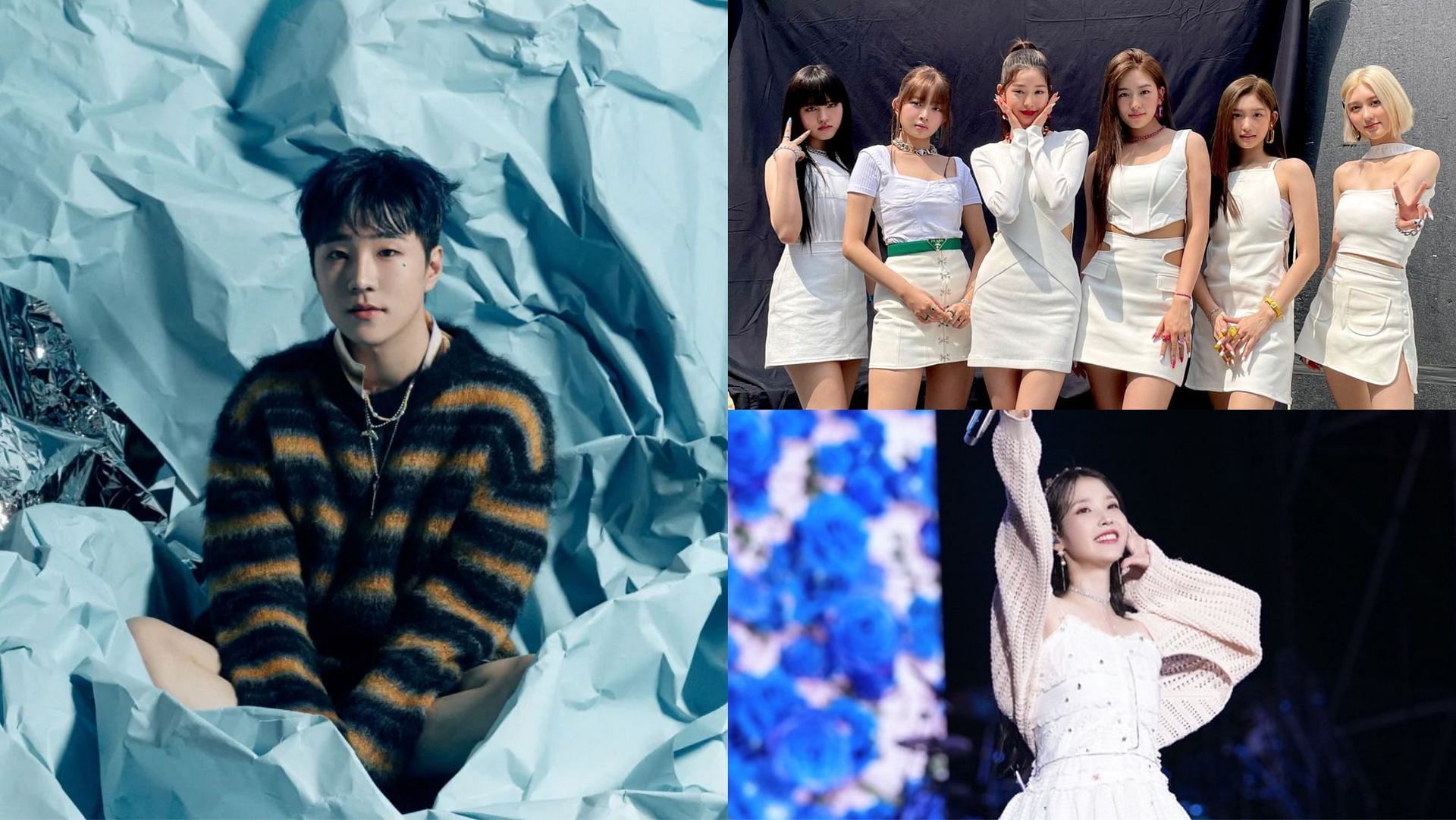 Melon Music Awards 2022 will be a battle like no other in the K-pop industry. With up-and-coming K-pop artists taking over the world while veteran musicians refuse to budge from their lofty status, this year-end awards show is going to be an incredible spectacle.
Considered one of the biggest awards shows, MMA 2022 will feature a legion of idols and singers who have taken the Korean entertainment industry by storm, with or without promotions.
Twitter user @KoWatermelon, a Melon Music Awards prediction account, published the first numbers on which the band or artist has the upper hand to win big prizes. Their early prediction numbers are based on these artists' daily streams on the Melon music charts.
Some of the categories they posted on include New Male and Female Artists, Artist of the Year, Song of the Year, Album of the Year, among others.
The most surprising factor was the artists BE'O, IU and TAEYON rank high in multiple categories, without any promotions. IVE also stood out on the charts, showing their power as a rookie group.
---
Discover the first predictions of the Melon Music Awards 2022 by a South Korean netizen
The Melon Music Awards include Grand Prizes (Artist, Album and Song of the Year), Main Awards (Top 10 Bonsang) and Best New Artist (ROTY). These are decided by 60% digital sales, 20% judges' scores, and 20% online votes. The awards are not limited to pop artists, but also honor other musicians in the non-pop industry.
The calculation of all flows and data of the Melon Music ChartsTwitter user @KoWatermelon posted the first predictions of which artists were up for the top honors.
Artist of the Year
BE'O
IVE
Lim Young Woong
(G)I-DLE
MeloMance
TAEYON
UI
Psych
BIG rascal
Sokodomo
album of the year
IM HERO by Lim Young-woong
I NEVER die by (G)I-DLE
INVU by TAEYEON
Parts per UI
SSA DA 8 by Psy
LOVEDIVE by IVE
New jeans by NewJeans
The ReVe Festival 2022 by Red Velvet
Facing the Sun by SEVENTEEN
Glitch Mode by NCT ​​DREAM
song of the year
TOMBOY – (G)I-DLE
Carousel – Sokodomo
Drunk Confession – Kim Min-seok
LOVE DIVE – IVE
Limousine – BE'O
Still life – BIG BANG
That That – Psy
INVU – TAEYEON
GANADAR – Jay Park
Feel My Rhythm – Red Velvet
---
Best Female Group
IVE
(G)I-DLE
aespa
NewJeans
red velvet
Best Male Group
MeloMance
SEVENTEEN
NCT DREAM
BIG BANG
BTS
---
Best New Female Artist (Rookie of the Year)
IVE
NewJeans
THERE IS
Best New Male Artist (Rookie of the Year)
Lee Soomon
Kim Dong Hyun
If we
Female Solo Artist
TAEYON
UI
Cassy
THERE IS
Kyoung Seo
Male Solo Artist
BE'O
Lim Young Woong
Psych
BIG rascal
Sokodomo
---
Early predictions confirm K-pop fandom's appreciation for new male idol groups and the almighty girl groups, IVE and NewJeans. The rapper BE'O, who made a name for himself thanks to Show me the money 2021 surprised fans by ranking at the top of major awards categories. Other artists like (G)I-DLE, NewJeansTAEYEON and MeloMance also caught the eye.
Winners will be selected based on judges' score, digital sales, and voting. The duration of the vote has not yet been announced.
The 2022 Melon Music Awards will be held on November 26 at Gocheok Sky Dome in Seoul, South Korea.
Edited by Abhipsa Choudhury